Kent Downs AONB & Visit Kent EXPERIENCE Business Training Resources
Theme one: Into Agritourism
EXPERIENCE is a €23.3 million project co-financed by the European Regional Development Fund (€16.1 million ERDF) through Interreg VA France (Channel) England Programme 2014-2020 Interreg VA France (Channel) England Programme 2014-2020. 
It aims to bring 20m visitors to project partner regions in the UK and France including Kent over the next few years by reinventing the way the economy, environment, communities, and brands interact – focusing on sustainable, low-impact tourism activities to secure the future resilience of our natural and cultural assets.
This innovative 4-year project is designed to break the seasonality cycle by simultaneously addressing the five challenges of growing visitor numbers between October and March.  The project is achieving this through various activities and initiatives ranging from; research, analysis, business 'net-walking', training, workshops, communications, marketing and promotions to consumers, local businesses and travel trade and aims to leave a long-lasting legacy that drives incremental tourism business whilst minimising the environmental impacts of attracting additional visitors.
The development of these three new and complementary thematic training resources is a key element of local business engagement. They are designed to support local SMEs, farmers and landowners to expand and diversify to meet the needs of visitors to provide incremental earning opportunities whilst respecting and promoting the Kent Downs AONB Landscape Promise and the protected landscape of the North Downs Way.  
Scope 
The scope of each resource entitled Sustainable Tourism, Into Agritourism and Local Distinctiveness and Storytelling is to provide practical business advice that can be easily implemented in part or in full that is supported with signposting to current and relevant resources. The inclusion of relevant case study materials is designed to connect businesses to success stories in Kent and to promote collaboration and the benefits of working with other businesses to enhance the visitor experience.  They celebrate local food, drink, history and cultural activities and promote lesser known locations to add value and extend the season through experiential tourism and successful and sensitive diversification.
Kent Downs protected landscape and North Downs Way National Trail
Covering a quarter of Kent, the Kent Downs AONB is a protected landscape and it is especially important that we consider the impact of tourism.  
What makes sense of place in the Kent Downs AONB and the North Downs Way, making the most of its location in the county of Kent? A wide variety of biodiversity-rich habitats, famously traditional farmed landscape, chalk streams and wetlands, extensive and ancient woodlands that create dramatic views of striking Kent Downs landforms entwined with 1000s of years of human activity and heritage that still resonate with today's modern visitor because of the thriving and vibrant communities living and shaping the landscape now.  
Within the wider Kent destination the EXPERIENCE project is helping businesses in the Kent Downs and North Downs Way to develop sustainable new products with a view to creating a successful tourism cluster in the protected landscape. Tourism clusters bring about local and national competitive advantages, improvement of the area as a visitor destination, better business processes and more effective collaboration to bring benefits to the local population. Respecting the environment and bringing economic gains to businesses directly and indirectly related to tourism.
These resources are designed to complement Visit Kent research and cover practical matters from access, transport and development, particularly in rural and/ or protected landscapes.   
Agritourism 
Agritourism is simply the partnership of agriculture and tourism, providing an incredible (educational) experience and symbiotic relationship.
The World Tourism Organisation defines agritourism as –
" Agritourism involves accommodation being offered in the farm house or in a separate guesthouse, providing meals and organising guests' activities in the observation and participation in the farming operations."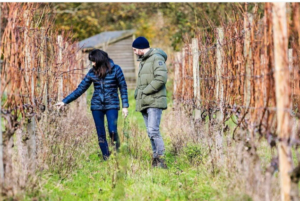 Whether on a farm stay, or a farm tour, a tasting at a vineyard, or hands-on cooking class, farmers, wine makers and families turn their business into a destination by opening their doors to the public in order to inform, share and experience the rural economy. 
Agritourism is becoming increasingly popular, now with more than twenty thousand operating farms participating throughout Europe. As a result, the Italian countryside for example, has been able to save a significant number of valuable historic farm buildings and to preserve traditional agriculture in areas difficult to cultivate. 
"Everyone knows Kent? Apples, pears, cherries and hops in the garden of England" 
Over 70% of the land in the AONB is farmed; arable, fruit and livestock production, dairy, energy crops, and alternative crops such as lavender and other flowers for oils and other markets. All this shapes the landscape and the decisions farmers and land owners make directly influence the future of the Kent Downs.
Agri-tourism could be the opportunity Kent farmers need to enter a new market to make up for shortfall, to diversify their offer, increase their returns and make sustainable gains in the off-peak period.
There are a number of successful and innovative agritourism businesses across Kent.  The purpose of these new resources is to explore with them, their learnings, experience and diversification opportunities within the farming and landowner communities. 
Agritourism is definitely not an enterprise suited to every farmer or landowner, but farming is no longer an industry where you can plough on as you always have. For those energised by the idea of innovating and sharing the story of their land and how it is farmed, agritourism offers substantial benefits including;
Agritourism favours small-scale production systems
Integration with the environment and local culture
Educating people about authentic culture, rural heritage and local produce
Enhances Sense of Place 
Benefits sustainability
What added value will it bring to your business?
Benefits for the farmer and landowner 
New routes to market
The freedom to create a product or experience that can be delivered to suit the wider farming needs. 
A new way to market existing and heritage products.
The product or experience can be developed in any direction necessary to fulfil a unique purpose, or tell a special landscape or heritage story.
2. It can provide additional, complementary income.
Shopping local is a theme that resonates with consumers. Take your crops to the consumer, or invite them to try and buy on your farm. 
Agritourism has proven very profitable to those with the know-how and energy to not only improve the lives of the farm family—it can enable a farm to create new paying jobs for multiple family members, perhaps including and inspiring future farmers.
Agritourism offers seasonal flexibility. For example, a cut-your-own Christmas tree enterprise will generate income in December. A grass-fed beef program that only offers beef in the autumn can double as a guest experience in the summer.
3. It could tap into otherwise under-utilised talents and skills
If done well, through appreciation, enjoyment and understanding, visitors can develop through an agritourism experience, may encourage wider support for the farming sector and more careful consideration to ethical and sustainable shopping habits. 
It could protect heritage crops or provide an incentive to start cultivating them.
4. Building sustainable relationships 
Many agripreneurs value the opportunity to interact with their customers, cultivate relationships with them, and listen to their needs. 
Agritourism by its very nature fosters farmer–customer and community partnerships.
Benefits for the Visitor
From Farm to Fork: are you selling real food to health-conscious consumers? 
Knowledge about where our food comes from, to gain an insight into what goes on at the farm too. 
Those looking for family-friendly destinations find a certain appeal in farming experiences as a day trip or holiday gets everyone out of the city and offers interactions with nature, plants, and domestic animals.
Making people and places accessible.
Offering the chance to switch urban for countryside 
Benefits for the Community
A thriving, reputable agritourism destination is usually an asset to the community, in contrast to many conventional farms that may be viewed as liabilities.
Promotion of small communities by putting a small town or rural location on the map.
Through collaboration, the community can benefit from increased sales of local products and services too, with visitors buying services from neighbouring famers, producers and retailers. 
Corporate volunteering can build cross-sector relationships and understanding.
Conclusion
Of course, inviting the public onto your farm carries certain liabilities, which are beyond the scope of these resources. But there is no question that agritourism can foster a symbiotic relationship between the farmer, the public, and the local community. This in turn makes it compatible with a balanced definition of sustainable agriculture. 
Who has become rural-ready?
Below are examples of local businesses who have already diversified into a range of experiences including: accommodation, community orchards, wedding venues, art studios, guided walks, foraging, volunteer pickers, heritage flowers, bushcraft and educational providers offering forest schools.  We're working with farmers who want to create new experiences that share their skills, expertise and passion for the landscapes they work in.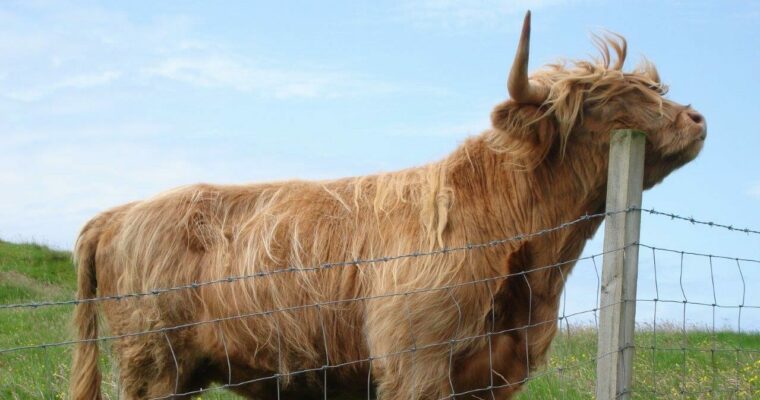 Chillan Farm B&B
This husband & wife farming team were previously tenant dairy farmers in Hampshire but now own a small farm with converted flint B&B units and rare breed Albion cattle at Chilton Farm.
The diversification opportunity: to explore new experiences for their customers including the opportunity to try milking a cow, plant and tree identification in the nearby woodland or making winter wreaths with items foraged on the farm.
Chilton Farm, Alkham, Dover, CT157DR.
https://www.chiltonfarmyardbandb.co.uk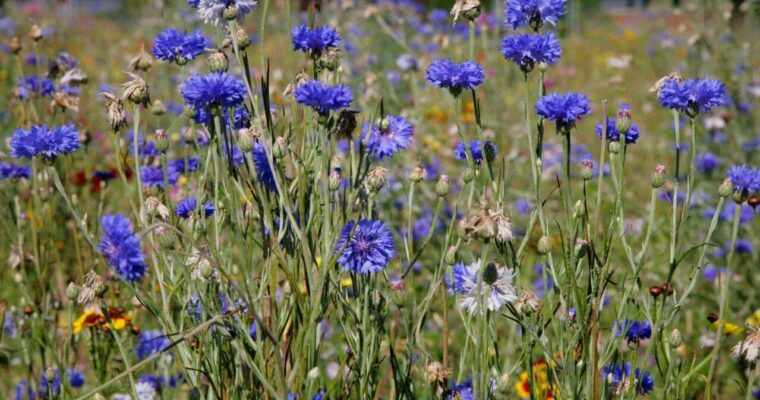 Anna's Country Flowers
This is a small family run business growing seasonal sustainable flowers with the nostalgia of English country gardens. We work with nature to produce fragrant, local flowers with zero air miles.
The diversification opportunity: to create workshops for small groups or individuals that include foraging for items in hedgerows and woodlands on their farm, blossom tours of the orchard and of course seasonal flower arranging.
Hares Farm Oast, Goldups Lane, Chilham,
https://annascountryflowers.co.uk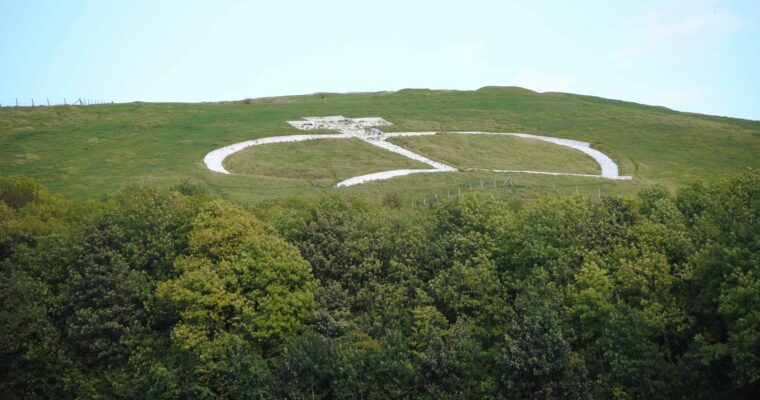 Wye Community Farm
Wye Community Farm, and its associated Woolshed, is a not-for profit community farm which aims to inspire and train a variety of people in rural skills
The diversification opportunity: developing a 'Ewe to You' experience so visitors can meet their rare-breed sheep, learn about the different wools and create something be-ewe-tiful to take home.
Rear of Brook Church, Brook, Ashford, TN25 5PF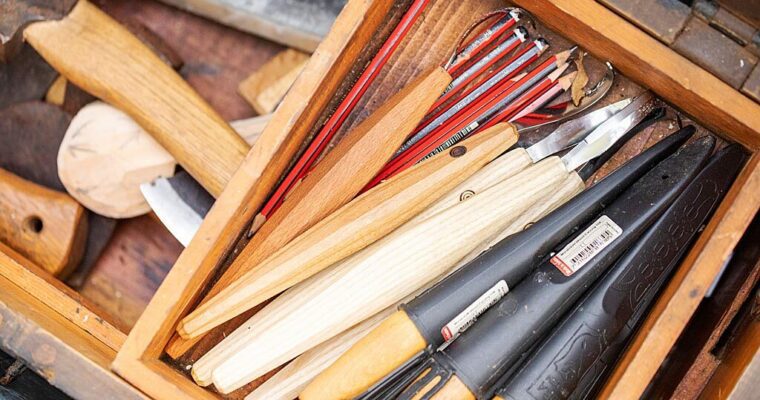 This Art of Mine
This Art of Mine is an art studio based on a Peony farm at the top of the North Downs that run art classes including glass fusing, weaving, silver work, water colour and acrylic painting, printing techniques, weaving, sewing, needle felting and floristry workshops.
The diversification opportunity: their experience will include a short walk, making a clay cheese board using natural materials and a visit to the Hook and Hatchet pub just a short walk away.
Little Budds Farm, Coldblow Lane, Thurnham, Maidstone, ME14 3LR
https://www.thisartofmine.co.uk/our-studio
Beachborough Park
Beachborough Park is a family owned country estate of historic interest covering 30 acres offering animal livery; fishing and bed & breakfast accommodation.
The diversification opportunity: They have plans to create wellbeing, nature and family experiences alongside walking and cycling tours with qualified and experienced leaders.
Newington, Folkstone, CT18 8BW https://www.beachboroughpark.org.uk
Brenley Farm B&B
Situated in the elegant Georgian, family farmhouse on a working farm close to Faversham, this is still very much a traditional Kent farm growing hops, grapes, apples, pears and cereal crops.
The diversification opportunity: Farm walks, local produce served to guests, meetings rooms, artist studio and a wedding venue.
Brenley Farm House, Brenley Lane, Boughton, Faversham,
ME13 9LY,
Agritourism is a way to diversify your offer and attract new income streams and new customers. It can give you the opportunity to share crops, pastures and stories with guests, often taking the opportunity to educate about conventional, alternative and sustainable farming (and consumption) methods.
Is this an enterprise that you have considered adding to your farm?  If so, you might be looking for ideas to make your agritourism venue unique.  Yes, pumpkin patches, hay rides, petting zoos, bed and breakfasts, are all fine, but how about something a little different? Something to speaks of the unique Kent Downs AONB qualities and sense of place? A new enterprise that will help you stand out from your competitors. 
Here are innovative options that farmers have developed in partnership with the tourism industry. Some you can develop yourself, others, you may need to 'find an expert' to help. 
Business Planning and advice
There are numerous places to go to and expert to speak to that can assist with:
Find a local expert who has done this and can steer you through the process. 
Do you know how your land is zoned?
Who are your competitors and what do they offer? 
Consider how involved you want your guests to be in farm life?
How does your business reflect the Kent Downs landscape? 
What senes of place connections and access can you offer guests? 
How involved do you wish to be in the day-to-day operation? 
Accommodation
A popular first step into agritourism is to offer accommodation on a working farm; bed & breakfast, self catering cottages, guest house, country house and camping.  This is a complex process and will need funding, support and business advice. Some businesses have gone for luxury, others offer Green Tourism-accredited accommodation, others offer a countryside experience including; 
There are plenty of excellent local examples that are outlined on page 12 in the case studies including:
Palace Farm Hostel and Campsite
Kits Coty Glamping
Castle Farm
Through third party intermediaries
Farm Stay UK
Here are several opportunities to consider, depending on circumstances. 
Interactive Trails
Guided birdwatching tours and the dawn chorus.  A small farm in a rural setting often provides the diverse habitat that birds need. Visitors enjoy learning more about the birds and animals they will see and hear around them. 
Guided or self-guided wildlife experiences including; bat walks, glow worms, butterflies.
Self-guided walking trails.  Develop an interpretive trail that highlights your farming practices, explains the Kent Downs sense of place and various natural and man-made features of your property and its place in the landscape. For example: chalk walks,  making the most of the seasons and history walks.
2. Work Experience and Voluntourism
Let your guests be farmers for a day, or volunteer to pick crops such as grapes. 
Provide work experience for young adults such as the Elham Valley Vineyard, home to the home of The Fifth Trust charity. They provide valuable work experience for around 140 adults with learning disabilities. As well as work in the vineyard, there are opportunities to work in the Trust's garden centre, woodwork and pottery studios and on-site café.
The Kent Wildlife Trust has a broad volunteering programme, including practical conservation activities and wildlife surveys on reserves and farmland. They have not only gained considerable experience but maybe able to offer helpful advice or link up in some cases. Contact March Crouch in the first instance  marc.crouch@kentwildlife.org.uk

3. Food Experiences 
Pick your own (PYO) fruit and vegetables is a popular summer pastime, offering a well-established business model. 
If your goal is to extend the season into autumn and winter, then fungi, foraging and wild cooking could be for you. 
Farm food festival is another popular option of the combination of cooking and education to become a valuable promotion tool for direct marketers and a great way to collaborate with your neighbours. 
4. Weddings and corporate meetings and events 
Hosting weddings and milestone events if you have the space and correct access, but you don't have to do all the hosting and organising yourself. There are plenty of local reputable event organisers whose business is hosting corporate and milestone events. 
5. Sense of Place
You can find out more about how to create a unique offer based on your interpretation of the sense of place that your location offers in the new Sense of Places resources.
Film locations – Ian Flemming, Moonraker, Chitty Chitty Bang Bang amongst others. 
Places where writers and artists gained inspiration. 
Showcase farming practices, past and present.  Highlight your town's history.  Explain the natural features of your farm. Invite story-tellers to help with interpretation and local wildlife and nature conservation groups to help host events. 
Use Instagram to communicate and share the effects the changing seasons have.
6. Countryside Experiences 
The sky is the limit when it comes to agritourism! Why not get off the beaten path and create a distinctive enterprise tailored to your unique circumstances?  Look for innovative ways to share your family's country living interest with your guests and customers.
Clay pigeon shooting
Archery 
Adopt-an-animal, tree or field.  Then encourage your customers to visit their adopted animal or plant and take home some of its produce. Link this to the Landscape Promise to encourage them to be responsible visitor. 
Sheep or sheepdog demonstrations.  Who doesn't love watching a skilled working dog?
Draft animals can provide a memorable experience to farm visitors that often cannot be matched by a tractor.
Hosting wellbeing events with reputable suppliers who deliver the service. 
Make contact with experts in the field before starting: 
Kent Downs (AONB) team with Rebecca Rees EXPERIENCE Business Engagement and Tourism Manager rebecca.rees@kentdowns.org.uk 
Kent Wildlife Trust starting with Marc Crouch Farmer Cluster Officer marc.crouch@kentwildlife.org.uk and kentwildlifetrust.org.uk 
The RSPB – www.rspb.org.uk
Enjoying the Kent Downs responsibly
The vast majority of visitors to rural locations travel by car, adding to congestion, pollution, parking – actions that are not always sensitive to the host community. 
Giving visitors choices about how to mitigate these impacts, providing alternatives during the busy times, assistance (yours or through a third party), with navigating the 'final mile'. 
Offering pick-ups or drop-offs at stations, ports or airports for your customers 
Providing information on key walking and cycling routes 
Offering access to secure parking areas whilst customers are with you 
Offering access to secure bike parking & facilities such as showers 
Running or facilitating cycle hire or other equipment to promote non-car use 
Offer car-free itineraries for popular activities in the local area 
Support local sustainable transport schemes (e.g. electric bikes or cars) 
Work with other businesses to provide transfers between you (e.g. between accommodation and local pubs/ restaurants).
Sustainability must be front and centre of all new developments – hard infrastructure or soft activities. You can find out what is being done locally in the new Sustainability resources. 
You will find in the resources section below, a list of experts amongst others, who could help you to get started or simply to offer advice. 
Below are examples of best practice nationally and local to Kent. There is an interesting recent appraisal of the current and potential economic contribution of tourism to supporting farm businesses and a healthy natural environment in the Shropshire Hills 'Stepping Stones' AONB area. Included are useful suggestions for how to collaborate and work with travel intermediaries to develop and market new experiences. 
LEAF Open Farm Sunday, managed by LEAF (Linking Environment And Farming), is one of the farming industry's biggest success stories. Since the first Open Farm Sunday in 2006, over 1600 farmers across the UK have welcomed over 2.7 million people onto farms for one Sunday each year. There are mini case studies, vlogs and blogs from the farmers themselves, with practical tips on running a successful event. 
As a 'Not-for-profit' farmer owned consortium, Farm Stay UK has stayed true to its roots since it was founded in 1983; to effectively market working farm holiday and countryside accommodation provided by its members, pushing up occupancy rates and revenues streams. No commission is charged on listings and they actively encourage booking direct, creating a better deal for the farms and a better deal for guests.
Castle Farm, near Shoreham in West Kent is another good example of diversification, with their wide range of accessible lavender-linked growing and oil production, decorative hops, visitor events and picnics during lavender season, photo shoots, Hop Shop for local produce and the trailer café on the Darent Valley path during summer months. They have an extensive online shop alongside the story of the five generations of family farming. 
Kits Coty Glamping invite their guests to spend some 'quiet time' at their award winning family run glamping site in Aylesford, Kent. By encouraging couples and families to get away from the hustle and bustle to experience nature at it's finest, they are offer a memorable, but comfortable countryside experience. 
Palace Farm is a working farm in Doddington growing wheat and grass to be made into hay and silage. They have free range chickens and when we can find them enjoy some wonderful eggs with bright orange yolks, that may be available to our guests in season.
Following years of manicured lawns and liberal use of weed killers, with the help of a conservation consultant, there is noticeable and huge difference to the wildlife on the farm.  The eco hostel and eco campsite aim to minimise the environmental impact of our activities. A symbol of this commitment is membership of the Green Tourism Business Scheme that provides accreditation and encouragement for tourism businesses to reduce the environmental impact of their activities. By encouraging sustainable practices ensures the continued enjoyment of the environment of England for future generations.
Further Reading & Resources 
These resources are here to help and inspire you through discovering other businesses, to learn more about the valuable natural tourism assets in the Kent Downs, to suggest immediate actions you can take yourself to aid your learning and finally to suggest supportive places where collocation is encouraged and new ideas and partnerships fostered.