Ash to Ash

A major new public artwork by Ackroyd & Harvey, commissioned by The Ash Project
White Horse Wood Country Park
Ash to Ash is a major new public artwork by Ackroyd & Harvey commissioned by The Ash Project and sited in White Horse Wood Country Park, in the heart of the Kent Downs Area of Outstanding Natural Beauty.
These monolithic sculptural works by the internationally renowned artists are both a celebration of ash trees and memorial to the devastating effects of ash dieback on the most common tree in the Kent Downs. White Horse Wood Country Park is free to visit and open to the public. Visit the artwork on site from the end of September 2018 to October 2025.
"The sound of the trees suffering is audible. But we need to develop new organs of perception so that we can hear this sound in the world, recognise what it means and shape new social forms that do not continue this great suffering of all nature." (From a discussion with Beuys in 1980)
Visiting the sculptures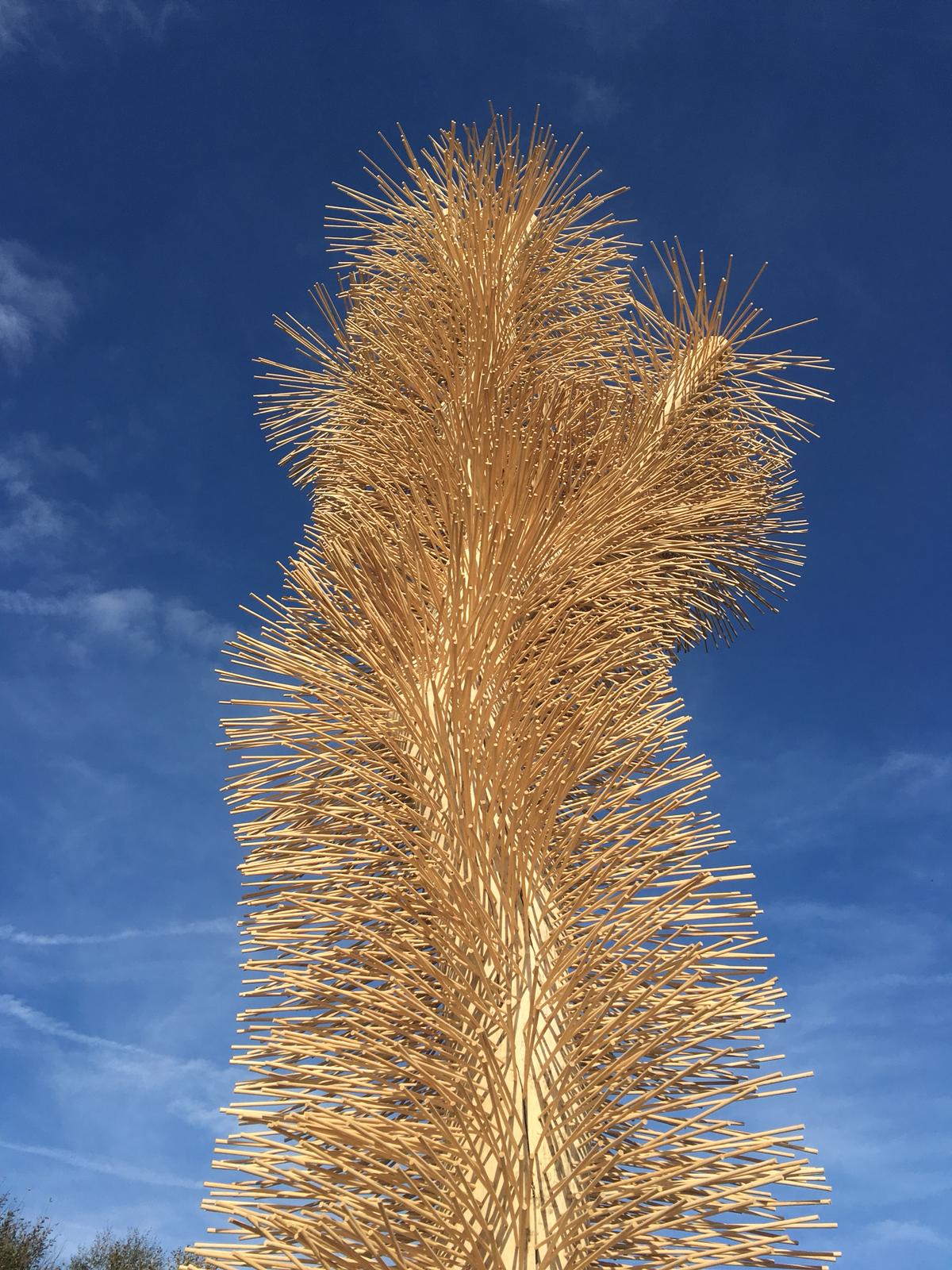 A thought-provoking opportunity to learn more about the ash tree or simply take some wonderful photos.
Location
White Horse Wood Country Park
Detling Hill, Kent
ME14 3JE
View on map
Come by car
From the M20 exit at Junction 7. From the M2 exit at Junction 5. Parking is available (bring change for the parking meters).
Come by train
The Country Park is a 35 minute walk from Bearstead Station, the most direct route is 1.5 miles along Thurnham lane.
Come by foot
White Horse wood is located on the edge of many famous walking routes in Kent including the North Downs Way and the Pilgrims Way. See the National Trails website for details.
Visit The Ash Project website to find out further information about the project.
More about the sculptures
About The Ash Project
The Ash Project is an urgent cultural response to the devastating loss of one of our most important species of tree; the ash tree. It is the most common tree in the Kent Downs. In 2012 when ash dieback, (caused by a fungal disease) was first discovered in England, the Kent Downs Area of Outstanding Natural Beauty was one of the first areas to notice the rapid spread of the disease.
Ash dieback is widely accepted to be untreatable and could see the demise of 90-98% of these trees over the next decade. The scale of the ecological impact caused by the disease is as yet unmeasured but likely to have a huge impact.
The Ash Project asks how we might mark and celebrate ash trees before it is too late. The project combines a major new commission by internationally recognised artists Ackroyd & Harvey with a wide ranging walks, talks and workshops programme, an online archive and a Kent wide plan for landscape restoration. We are collaborating across conservation and scientific research work to develop a cultural approach that will preserve memories of the tree in extraordinary and enduring ways for the generations who will live with the loss.