Watch our new #explorekentcountryside video to learn more about Kent's wonderful public rights of way network taking you through fields, forests, clifftops and sometimes even people's gardens! Get some top tips on how to enjoy our beautiful landscapes responsibly and safely. Then simply fill in your details and answer the below question to enter our competition by midday on the 2nd November for the chance to win a vineyard tour and wine tasting for 2 at the wonderful, sustainable and low impact Terlingham Vineyard. Good luck!
Visit our dedicated #explorekentcountryside page for more information regarding our public rights of way and how you can spot and use them.
We will treat your information with respect. Kent Downs AONB will use information you provide in this form to contact you by email about our latest news and events. You can unsubscribe at any time by clicking the link in any email you receive or by emailing mail@kentdowns.org.uk. For more information about our privacy practices please visit our website.
Terms and Conditions
1. Entry to the prize draw will constitute acceptance of these terms and conditions. 2. Entrants must be 18 years of age or over to enter the competition. 3. Employees or workers (including their family members) at Kent Downs AONB or associated organisations are not permitted to enter. 4. The prize consists of a voucher from Terlingham Vineyard for a vineyard tour and wine tasting for 2 adults over 18 valid for 1 year from date of issue. 5. The winner will be drawn at random and contacted by Terlingham Vineyard by email to confirm their prize and how to redeem their voucher. Kent Downs AONB will not be liable to the winner or is under no duty to provide an alternative prize if they cannot attend or are unable to participate. 6. The voucher does not include travel, accommodation and other expenses which are the responsibility of the winner. 7. The winner may need to produce proof of identification (including proof of age) to gain entry to the vineyard. 8. The prize draw will close at midday on Monday 2nd November. The draw will take place on Friday 6th November and winners notified by Friday 13th November. 9. The winner cannot exchange the prize for an alternative prize, cash prize or transfer to another person. 10. The prize is strictly not for resale and must only be used by the named winner of the prize draw. 11. Kent Downs AONB will not pass any personal details to third parties except for the winners whose name may be passed on to the venue for the purpose of voucher or ticket collection. All entrants' personal information will be processed in accordance with the General Data Protection Regulation and Privacy Electronic Communications Regulations 2003. 12. Entrants' names and message may be used in reasonable publicity and for the purposes of announcing the winner without any further reference, payment or compensation. 13. Kent Downs AONB reserve the right to cancel this prize draw at any time. 14. Kent Downs AONB are the promoters of this prize draw. For any feedback, and to find out the name of the winner, contact Penstock Hall Farm Canterbury Road East Brabourne Ashford Kent TN25 5LL or mail@kentdowns.org.uk with the email title 'vineyard competition'.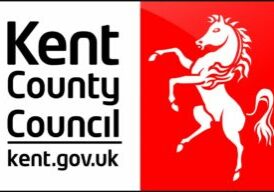 What should the London City Region look like in 20 years?
Covid-19 is changing the way our country looks and feels. Our communities and neighbourhoods look different now, with rainbows in windows, more people walking and ideas bubbling across the country to use this crisis as an opportunity to make life better.
The Prize is a bold and exciting opportunity for optimists to help visualise a hopeful and possible future for the London City Region by sharing ideas to make our lives and landscapes greener, healthier, more beautiful and wilder.
What might the London City Region look like 20 years from now? Now imagine what it could and should look like. What if it was radically greener, healthier, wilder and more beautiful? What would it look like? What would it be like?
The Prize to Transform the Future is an open call is open to artists, architects, cartographers, imagineers, optimists, realists, landscape architects, master planners, conservationists, graphic designers, farmers, film-makers, ecologists, illustrators, geographers, students, politicians, professionals, writers, modellers, pensioners, weavers, idealists and bankers. Anyone in fact.
The Prize to Transform the Future has been established by London National Park City, the region's Areas of Outstanding Natural Beauty and National Parks along with Ordnance Survey and Culture Declares.
Judges include Surrey based artists Ackroyd & Harvey, Hampshire based landscape architect Merrick Denton-Thompson, London based climate change lawyer and activist Farhana Yamin, Somerset nature conservationist Mya-Rose Craig and London based adventurer Dwayne Fields with many more to be announced from across different parts of the region an with different interests.
Nick Johannsen, Director of the Kent Downs AONB said; "Now is a great time to think more positively about what our future might be and how we shape the landscapes we inhabit. Never has there been a time when connection with nature has been more important, nor more at threat. We want to hear optimistic and visionary ideas that might help create a better, wilder, and more beautiful future for our region."
Dan Raven-Ellison, founder of the London National Park City, said "I hope lots of people will be inspired to rise to this challenge. This may not be a financial prize, but the potential reward is something much greater, deeper and longer lasting than that. We are currently facing a number of urgent wake up calls. Our health, our ecology and our climate are all entwined in states of emergency that threaten our lives and livelihoods. We need bold and positive visions that we can get behind to restore our futures and make life better for ourselves and future generations."
Heather Ackroyd said "The arts have a tradition of sparking cultural change and 'speaking differently': disrupting the status quo and creating emergent space for new ideas to engage people at an imaginative level.  Here, the vision to transform the future is all about imaginatively creating those wilder and greener emergent spaces and putting ecology and nature right at the centre of the bigger cultural landscape."
Rob Fairbanks, the Surrey Hills Director states: "We live in one of the most beautiful and diverse regions in the world with its wonderful landscapes of farmland, woodland, common, heath and downland.  We are part of this landscape and dependent on it for our food, water, clean air and well-being. In a time of so much change and anxiety, we hope The Prize can be a powerful opportunity to visualise a healthier future for ourselves in greater harmony with our natural environment."
Join the #PrizeToTransformTheFuture conversation and for more information visit the website. Good luck!
Notice
: Undefined variable: modalHTML in
/var/www/vhosts/kentdowns.org.uk/httpdocs/wp-content/themes/ek-2021/inc-flexible-content.php
on line
87
<!– Begin Mailchimp Signup Form –>
<link href="//cdn-images.mailchimp.com/embedcode/classic-10_7.css" rel="stylesheet" type="text/css">
<style type="text/css">
#mc_embed_signup{background:#fff; clear:left; font:14px Helvetica,Arial,sans-serif; }
/* Add your own Mailchimp form style overrides in your site stylesheet or in this style block.
We recommend moving this block and the preceding CSS link to the HEAD of your HTML file. */
</style>